Winner of the Winter Competition 2019
Winner of the Winter Competition 2019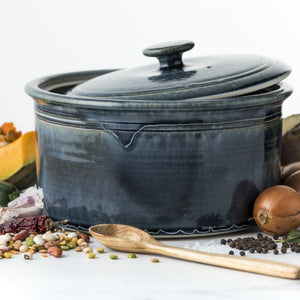 We had a wonderful response to our winter competition this year both from our market attendees and our new Facebook followers.  It is the first time we have extended our quarterly season competition to Social Media but it definitely won't be the last, so watch this space.  
It was an absolutely gorgeous day at Coal Loader Market again last Sunday, the sun was shining and for most of the day just a gentle breeze blowing (a bit unusual for Coal Loader!!). Vanessa from the host venue team drew the ticket for us to announce the lucky winner of the hand turned, 2 litre casserole dish by talented artist Kerrie Docker. It was "Alicia Bartels" from Victoria, who participated through our very first Facebook entries. 
Thankyou all for participating.  We like to sell beautiful pottery to you obviously, that's what we do, thats my passion, but we are also very happy to get beautiful, functional pieces to you this way,  that you will use and cherish for years, in the hope that it tempts you to source more pottery from our talented Australian artists. We will be back very soon with a new competition for Spring.
Have a great Father's day everyone