Planning for 2021
Planning for 2021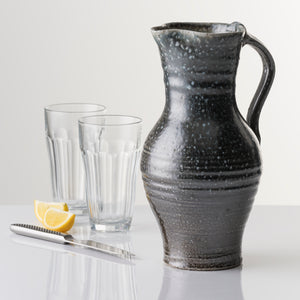 This year Covid 19 has forced so many organisations to cancel markets and events, which has been really sad. The most recent significant cancellation has been advised today - yet again Coal Loader has been forced to cancel its fantastic quarterly craft fair which was due to happen on the 29th November. So to hell with it - we are officially writing 2020 off as a difficult and frustrating year and starting now to plan for 2021.
Having tried twice this year to get our Pottery Expo off the ground we are not about to give up, so we are starting now to plan for 2021. The inaugural "Claymakers Expo" will be held in Sydney, in conjunction with the Coal Loader Artisans Market, in the atmospheric and historic, sandstone lined tunnels below the  Sustainability Centre. It will open on Friday 28th May for 4 days until Monday 31st May incorporating the regular, quarterly Coal Loader craft market on Sunday 30th May and a special trade day for the hospitality industry on the Monday - assuming they are all well and truly back in business by then. Fingers crossed this time it will be possible! It will of course be set up to be Covid19 safe - more information on that as we get closer.
The expo will feature 25/30 leading ceramists, each with their own unique, sandstone lined chamber, as well as a workshop room featuring talks and demonstrations on different aspects of the ceramics process including hand building, turning, firing and glazing.  In addition there will be a special tableware display featuring the unique work of some of our leading hand made tableware specialists.
All pots and sculptures on display will be available for purchase.
About The Coal Loader Artisan's Market
Coal Loader is a well-established quarterly craft market in Waverton, Sydney that already enjoys a steady following of approximately 4000/5000 discerning customers and 80+ high quality stallholders selling Australian handmade, products. Our aim is to increase that in May by introducing a significant and concentrated sample of the best of Australian ceramics. To learn more about Coal Loader please click on te hyperlink to go directly to their website. 
Watch this space! we will release further information shortly. Interested potters should complete the Expression of Interest form in the Claymakers section on this website and we will forward you full details.