Ingrid Tristram
Ingrid Tristram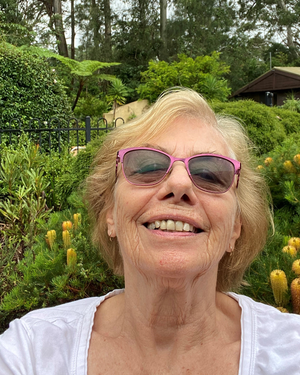 Ingrid is an enthusiastic ceramic artist who has been working and studying in this field for many years. This includes Brookvale and Hornsby TAFE colleges for a Diploma and an Advanced Diploma and then Newcastle University for a Fine Arts Degree in Ceramics.
Her specialist interest is in atmospheric firings - which was sparked originally by a raku firing workshop in Morpeth, NSW with the Sydney Ceramic Study group. This interest was continued with a beautiful time learning from David Roberts from the United Kingdom who conducted workshops at the Mansfield Ceramics conference at Gulgong many years ago. She followed up on the Gulgong experience by attending a week's masterclass in Naked Raku with David Roberts in Comano, Italy. It is absolutely amazing how a patchwork of experiences with wonderful mentors and teachers have come together to help in her work and love of Naked Raku.
Ingrid now lives on acreage on the Central Coast where she can specialize in Naked Raku and Atmospheric firings and enjoy, as David Roberts suggests,  "painting with smoke".
Ingrid will bring a selection of her Raku work to the Claymaker's expo to display and sell and looks forward to meeting you there.