Dawn Tang, VIC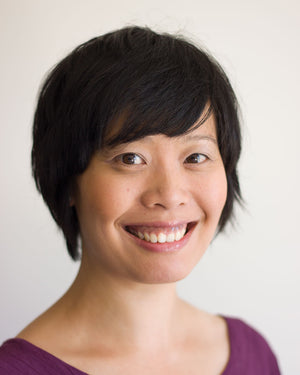 Dawn Tang is a ceramic artist based in Melbourne, Australia.
After a career in finance, Dawn decided to pursue her dream of exploring her creative side.  She first started taking wheel-throwing classes around six years ago and quickly became hooked with the transformative and meditative quality of clay. She loves that each piece she works with is unique, filled with one's individual spirit and feeling at the time of creation.  Dawn completed her Diploma in Ceramics from Holmesglen Institute in 2014. She is a resident artist at Northcote Pottery Supplies studios, and was a finalist in the Victorian Craft Award and Manningham Victorian Ceramic Art Award in 2015.
Inspired by day-to-day observations, memories, moments, experiences, and travels, Dawn's works are a personal response to the world around her.  She is interested in exploring the sense of place, and its connection to memories of landscapes and experiences, whether conscious or subliminal.
She is drawn to creating forms that are clean, with simple lines. Using high fired porcelain and stoneware, Dawn's works are mainly wheel thrown. She enjoys making visually tactile objects. She has recently been exploring the use of various slips to express the tone and mood of a piece.  
Her Lost in a Moment series featured on this website are exquisite, they are inspired by the spots of sunlight dancing through her vision as she dozed one winter's afternoon atop a grassy hill. That sense of warmth, lightness and softness are evoked through the pillowy porcelain forms in the series.
Dawn Tang, VIC